About Programs Becoming a specialist in a subject requires a highly tuned learning experience connecting multiple related courses. "Programs" unlock exclusive courses that help you gain a deep understanding of your subject, and develop the skills you need to transform your career or prepare you for your studies. Specialist Certificate You can earn a Specialist Certificate after successfully completing all courses in a Program.* Each Certificate contains information including your name, the Program and its courses, the skills you attained, and the effort/time required to complete the Program.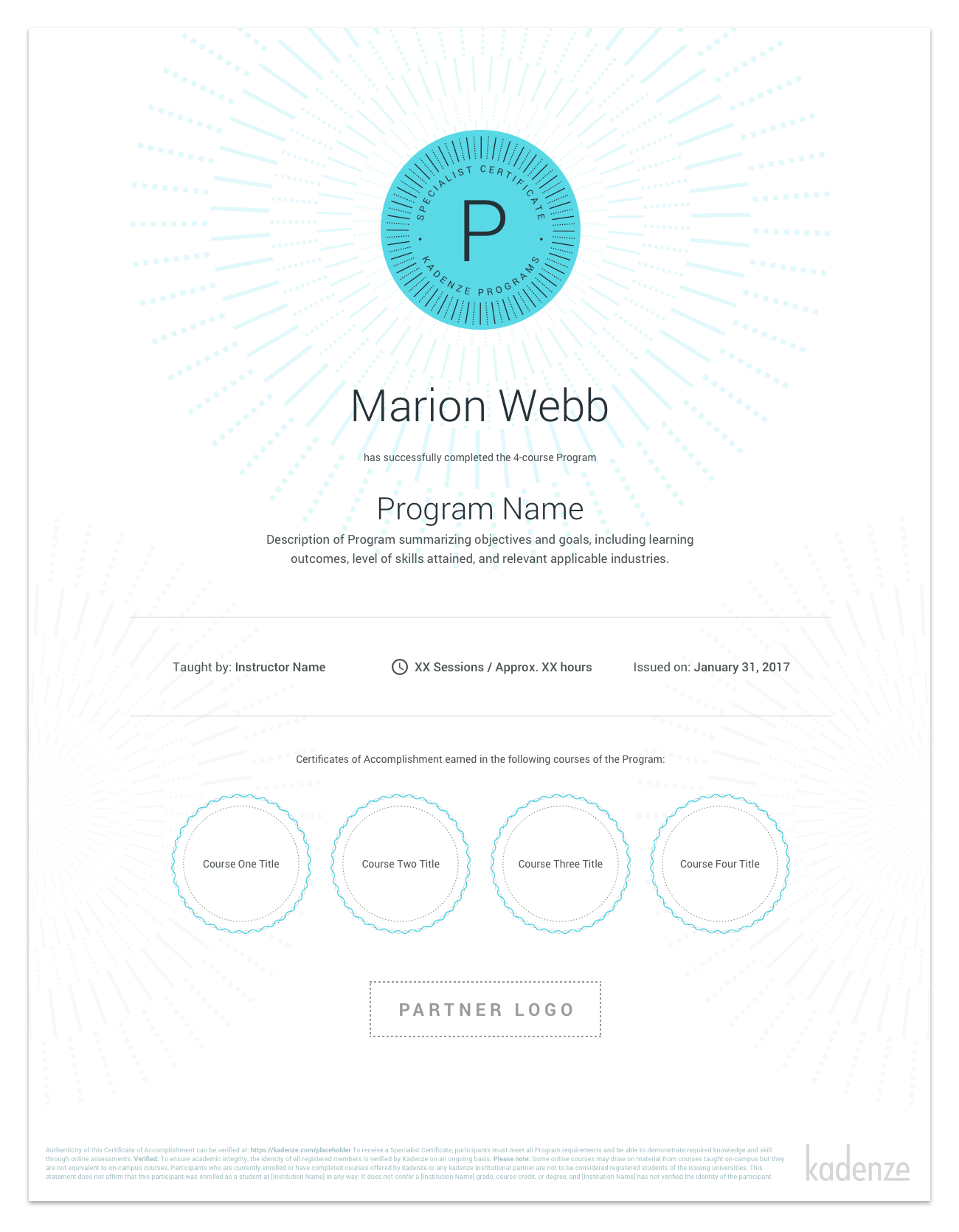 When you pass all of the courses and assessments, you'll receive a link to your Specialist Certificate via email within 24 hours. We host it on our site permanently, so if you downgrade to a Free membership, you'll still be able to access it at any time. Sharing your Certificate All of your certificates can be accessed via your Portfolio, and you can share them on social media or with employers and school using their unique public URL. Credit Eligible Some Programs include transferable college credit at no additional cost. Please refer to the
Enrollment Types
documentation and/or individual Program for more information on Credit Eligibility.
*Note: While completing a Program, you will also receive a regular Certificate of Accomplishment for each individual course you complete. Please refer to our help article on
Certificates of Accomplishment
to learn more about successfully completing courses.​